Digital Identity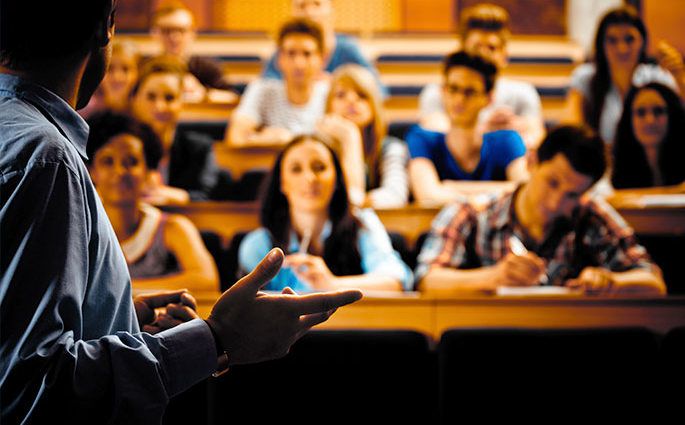 Digital Identity
A person's digital identity (or online identity) is the set of all the online information linked to that person, including social media accounts, e-commerce site accounts, photo albums, personal websites, forum posts, blog comments, and more. Every time you sign up for an online service or give your personal information to a website, your details and online activity may be stored in a way that expands your digital identity.
How can I evaluate my digital identity?
Start by typing your full name in quotation marks on a major search engine (Google, Yahoo, Bing, Duck Duck Go, etc.). If your name is common, add your location (as in "Jacob White Atlanta GA") or another identifying factor, such as school, workplace, or organization. The top search results about you are important components of your digital identity, and should be the focus of your activity. For a more complete and extensive picture of your financial, legal, and social identity, consider using a search or background check service such as PeopleSmart, which offers millions of people records.
What is identity management?
Identity management refers to a set of practices that monitor or reshape your digital identity. Generally, the goals of identity management are to emphasize positive information, to push any negative information out of sight, and to strengthen your online presence.
Why is identity management important?
Our online lives can be complex and hectic, and it's worth taking the time to ensure that you're presenting the accurate information about yourself on the World Wide Web that can be viewed by millions of people.
When a potential employer types your name into Google, the first few results can play a big part in the hiring decision. In fact, of the adults surveyed for a Microsoft study, 16% said they had lost out on a job because of online activity. Furthermore, 47% of hiring managers surveyed in a Reppler study said that they use social networking sites to evaluate candidates before scheduling any interviews. If you don't put your best digital foot forward, you might not get your physical foot in the door!
How can I monitor my digital identity?
To effectively monitor your digital identity, you should monitor where your name is being mentioned online. Google's Me on the web service sends you alerts whenever your personal information is posted somewhere new. This was someone posts a problematic picture of you, or mentions you in a bad light in a blog post, you can respond quickly.
Can I remove unflattering material from search results?
It's sometimes possible to remove negative items from search results. If the offending material is a photo you uploaded, or a comment that you made on a blog, you can take it down yourself, and it will disappear from searches shortly thereafter. If someone else posted the unflattering material, try to contact that person directly and ask that it be taken down. If you believe that there is a legal basis for removing the material from search page results, contact the search provider directly. Google's support center can be found.
Unfortunately, it's not always possible to remove unflattering or negative items from search results. In that case, you can try to push those items down to the second page of results–according to a study released by the advertising company Chikita, only 5% of searches result in a click on the second page. In order to displace undesirable links, you have to create better-ranked results, which we'll discuss in the next section.
How can I build a stronger online presence?
If a URL of your name is available (as in www.yourname.com), purchase it from a vendor like GoDaddy.com and set up a simple home page for yourself using a service like About.me. Search engines rank name URLs very highly, and it's likely that your URL will occupy the top of the list.
Large websites like LinkedIn and Twitter also rank highly. If you don't have a LinkedIn or Twitter account, consider creating one and using it to engage with your professional community. If you need still more of a bump, WordPress, Google+, and Tumblr all have strong search rankings as well.
How can I stop personal information from social networks from showing up in my search results?
Check the privacy settings on all the social networks you use to make sure that you're not broadcasting private information to the world. If you've stopped using a social network or website (hi there, Myspace!), it might be best to delete your account. If you don't want social networks to show up in your results at all, consider creating separate online identities. Use your full name as your professional identity, and a nickname for personal or private activity. If you change your Facebook name from Megan Smith to Maggie S, your Facebook will no longer appear in the search results for Megan Smith.
What is identity theft?
Identity theft happens when someone gains access to a person's information and impersonates that person, usually to gain access to credit cards or other resources. The rate of identity theft has been steadily increasing. According to the consulting firm Javelin Strategy, 12.6 million Americans fell victim to identity fraud in 2012, a year-over-year increase of one million people (there were only 11.6 million victims in 2011) resulting in $21 billion in losses.
How can I protect my digital identity?
Even though identity fraud is becoming more sophisticated, there are relatively easy ways to protect your identity.
Insufficient password strength often results in security breaches. First, don't use the same password for different accounts. Don't use a number that is easily associated with you (your zip code or birthdate, for instance), and don't use any dictionary words. Make sure your password contains numbers, uppercase letters, and lowercase letters. More password best practices can be found at the National Cyber Security Alliance's website. Next, be careful of when and where you access important accounts. Shop only on secure websites, which have addresses staring with "https". Don't log into important accounts on public wi-fi networks or on shared public computers.
Unfortunately, these identity protection tips aren't foolproof. The best way to ensure that your identity is protected is to actively monitor the activity connected to your name.