Fair Credit Reporting Act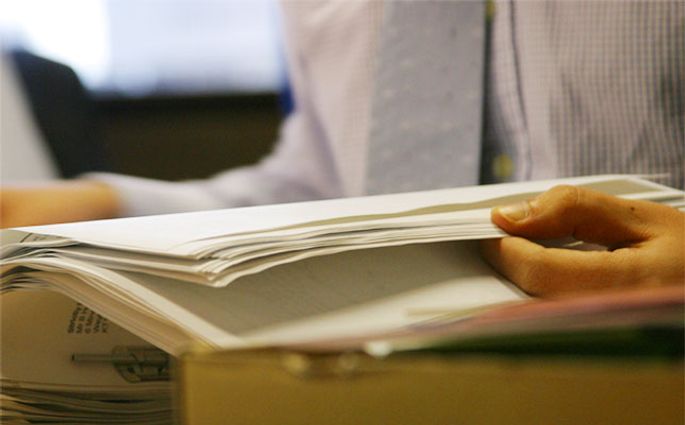 Fair Credit Reporting Act
Enforced by the Federal Trade Commission (FTC), the Fair Credit Reporting Act (FCRA) is a U.S. federal law regarding the appropriation, use, and dissemination of personal consumer information, including credit and consumer reports. This law is designed to ensure the accuracy, fairness, and privacy of information in consumer reports; it also helps to prevent discrimination through adherence to proper guidelines and procedures.
Learn more about the FCRA
What is a consumer report?
Generally speaking, a consumer report is information provided by a consumer reporting agency that relates to an individual's:
credit worthiness;
credit standing;
credit capacity;
character;
general reputation;
personal characteristics;
and/or lifestyle
Once created, the report is then used to help make decisions about an individual's eligibility for credit, employment, insurance, housing, and other important matters.
When does the FCRA come into play?
When persons or companies use consumer reports to make decisions relating to employment, insurance policies, license or benefits eligibility, housing, or residential and tenant screening, or involving medical records, payments, check-writing history, and credit assessments and scores, they must comply with the FCRA. Most often, FCRA compliance applies to employers, landlords, insurance agents, car dealers, and creditors.
However, it's important to note that the purpose of the consumer report is what matters, not who is requesting it. For example, if you want to run a background check on a nanny or a housekeeper before hiring him or her, you must also comply with the FCRA because you are acting in the capacity of an employer.
What does FCRA compliance entail?
When you obtain a background or credit report from an FCRA-compliant Consumer Reporting Agency (CRA), you must first obtain written consent from the subject of the report. The report also cannot contain any outdated negative records: for example, it cannot contain arrest records that are more than seven years old, and bankruptcy records that are more than ten years old.
If you choose not to hire or rent an apartment to someone based on information contained in his or her consumer report, you must follow strict adverse action procedures to give the individual a chance to dispute the accuracy of the negative information. In addition to these rules, there may also be state-specific rules that you need to follow as well. It's always wise to consult with an FCRA attorney to ensure that your hiring practices follow FCRA guidelines.
How does the FCRA protect individuals?
Under the FCRA, individuals must provide written consent before consumer reports containing their personal information can be produced. Additionally, individuals have the right to know what is in their consumer report, to correct and/or dispute inaccurate information in their consumer report, and to receive a free, annual credit report from authorized credit bureaus.
How does the FCRA apply to Peoplesmart users?
Peoplesmart is not a Consumer Reporting Agency, and thus cannot be used for purposes that require FCRA compliance. If you are searching for consumer reports to make a decision related to employment, credit, housing, insurance, or benefits eligibility, please find an FCRA-compliant resource.
I am an employer of a medium-sized business. Can I use your background reports to screen candidates?
No. Peoplesmart's reports cannot be used to make decisions about hiring, firing or promoting someone because Peoplesmart is not an FCRA-compliant Consumer Reporting Agency. If you do, you run the risk of being penalized by candidates and/or the Federal Trade Commission. For employment-related background screening, use an FCRA-compliant employment screening company that can legally fulfill your hiring needs.
I have an open unit in my apartment complex. As a property manager/landlord, can I use Peoplesmart to screen potential tenants?
No, property managers and landlords cannot use Peoplesmart to screen potential tenants. Under the FCRA, the law that governs how consumer reports can be used, property owners and their agents (property managers, landlords, etc.) cannot use the types of reports Peoplesmart produces to screen potential tenants. Using Peoplesmart checks for tenant screening purposes is against the law.
My husband and I are looking for a nanny, and we've narrowed it down to a short list of candidates. We'd like to run a background check on each of them before we make a decision. What do we need to know about your reports?
Peoplesmart's reports cannot be used for any hiring purposes, even to hire a nanny. The FCRA governs using background reports for hiring purposes, including nanny screening. You may want to visit Care.com for child care needs.