Gold Star Financial
They mainly operate in the Depository Institutions industry. Currently they have estimated 500-1000 employees.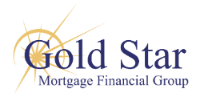 Overview
URL:

Size:

Headquarters:

Phone Number:

+1 (800) 201-xxxx

1-800 201-xxxx

+1 (734) 669-xxxx

Industry:
Social Media Profiles
Goldstarmtg @ Twitter
Goldstarmortgagefinancial @ Facebook
Gold-Star @ Owler
Gold Star Financial
Employees at Gold Star Financial
Similar companies to Gold Star Financial
Click to learn more about the company and employees. Get contact info, phone numbers and email addresses.