Marker Systems, Inc.
They mainly operate in the Management Consulting Services industry. Currently they have estimated 1-50 employees.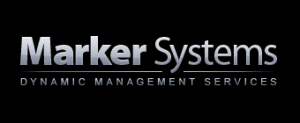 Overview
URL:
Size:

1-50 employees
Headquarters:
Phone Number:

+1 (716) 695-xxxx
Industry:

Management Consulting Services
Social Media Profiles
Markersystems @ Twitter
Marker-Systems @ Owler
Marker-Systems @ Linkedin
Employees at Marker Systems, Inc.
Email Address:

cxxxxxx@roadrunner.com

Location:

Social Media:
Job Title:

Vice President Finance

Email Address:

cxxxxxx@markersys.com
Job Title:

Director Of Information Technology

Email Address:

kxxxxxx@yahoo.com

Location:

Social Media:
Job Title:

Human Resources Manager

Email Address:

bxxxxxx@hotmail.com

Phone Number:

+1 (716) 695-xxxx

Office

Location:

Social Media:
Job Title:

R and D Engineer

Email Address:

pxxxxxx@markersys.com

Location:

Social Media:
Job Title:

Plant Manager

Email Address:

rxxxxxx@markersys.com

Location:

Social Media:
Job Title:

Ceo Ceo

Email Address:

axxxxxx@markersys.com

Phone Number:

+1 (716) 695-xxxx

Office

Location: